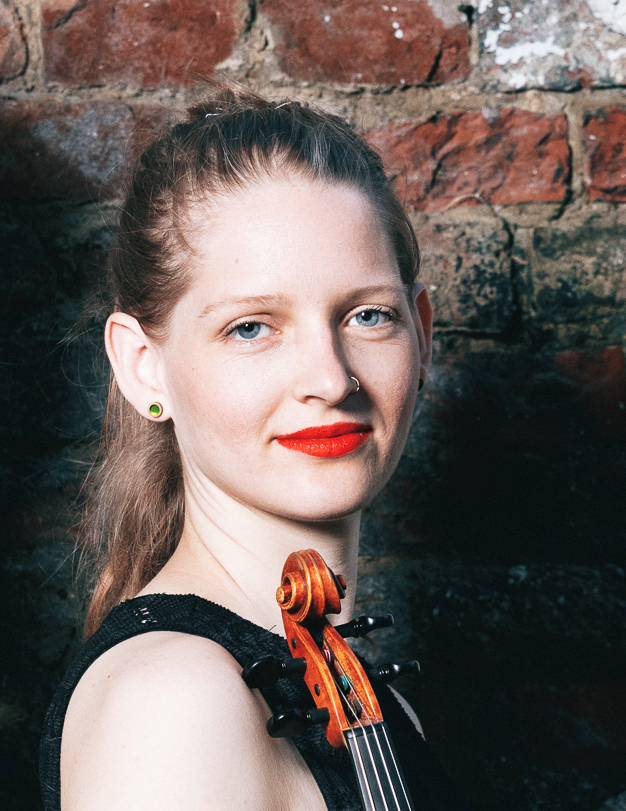 Sophia Goidinger-Koch (1987) lives in Vienna and works as a freelance musician in contemporary and improvised music.
Ms. Goidinger-Koch is violinist and violist of Studio Dan.She is also cofounder of strings&noise (with Maiken Beer) and Hedda (with Klaus Haidl). She is a frequent guest with many other ensembles and orchestras including Klangforum Wien, Ensemble Schallfeld and Ensemble Phace.
She has had the opportunity to work with musicians and composers including Vinko Globokar, Michel Doneda, Elliott Sharp, Gunter Schneider, Burkhard Stangl, Renald Deppe, Frank Gratkowski, Clemens Wenger, Maja Osojnik, and Daniel Riegler; and she has attended masterclasses and workshops with Christian Wolff, Pierluigi Billone, Francesco Filidei, Georg Friedrich Haas, Ernst Kovacic as well as with Klangforum Wien.
Ms. Goidinger-Koch has played numerous concerts in Austria and abroad. Highlights have included the Vienna Konzerthaus, the Vienna Musikverein, Porgy&Bess, Wiener Festwochen, Salzburger Festspiele, Kampnagel Hamburg, Zappanale Bad Doberan, and EXPO Mailand (2015).
She studied violin and viola at the Mozarteum Innsbruck with Christos Kanettis, at the University of Music and Performing Arts Vienna with Univ.-Prof. Thomas Fheodoroff. 2015 she graduated with honors from "Performance Practice in Contemporary Music" with Klangforum Vienna at the University of Music and Performing Arts Graz. www.goidingerkoch.com
---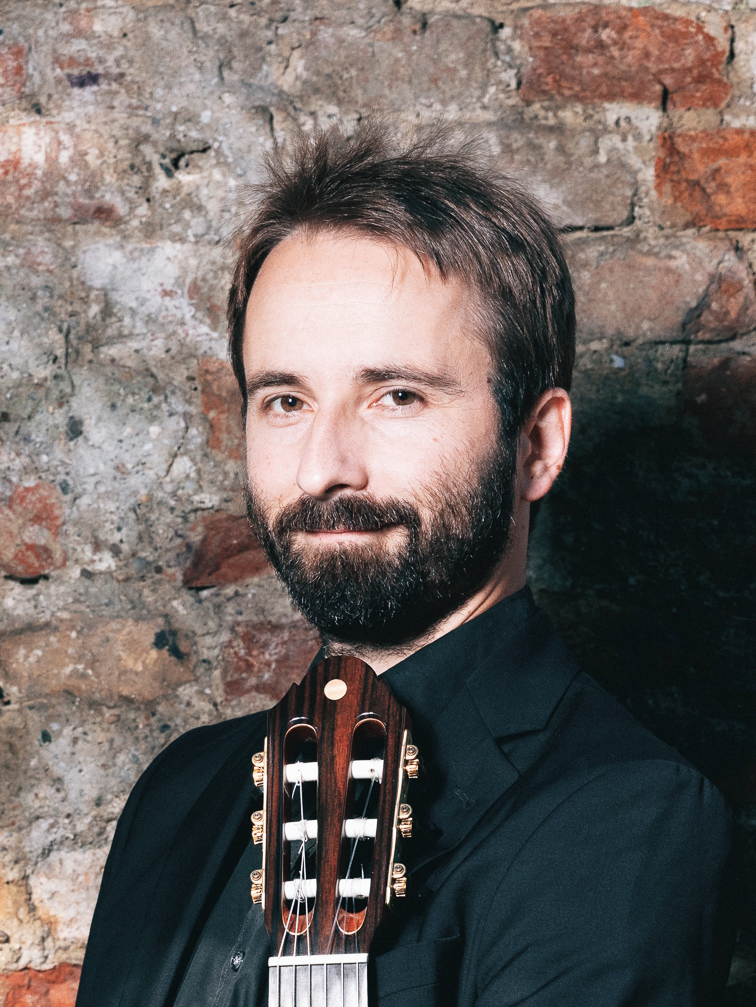 Klaus Haidl, born and raised in the idyllic Woodquarter, he was dominated from a young age by a great interest in art of all kinds and media. After a short excursion into the subject of human medicine, he decided to pursue an academic career as a musician. Jazz and popular music (with Wolfgang Wendlinger) was followed by contemporary classical music (with Dr Gunter Schneider) and then in turn early music (with Dr Luciano Contini). During his studies he gained a lot of experience as a lutenist, guitarist, arranger, composer and teacher. He gives concerts with various ensembles and orchestras in the fields of old, new, improvised and jazz music. Working with contemporary composers is just as much a part of his artistic work as researching and transferring historical manuscripts and working on interdisciplinary projects (literature / film / performance / theater / music). Klaus Haidl has won various international competitions and awards in the fields of music and film.
Concerts as part of Radio Ö1, Days of New Music Donaueschingen, SWR, SR2, Impuls-Academy-Graz, Klangforum Wien, Jazzwerkstatt Wien, Wiener Festwochen, Wien Modern, Jeunesse, Progy & Bess Wien, Studio Dan, Dommusik St.Pölten, Barockfestival St Pölten, Parque del Sol Festival, The Small Symposium, New Music St.Ruprecht….
Collaboration with Bernhard Lang, Maja Osojnik, Arturo Fuentes, Manuela Kerer, Michael Niavarani, Michael Posch, Thomas Wimmer, Philipp Tröstl, Renald Deppe, Dimitrios Polisoidis, Bernd Fröhlich, Sergio Azzolini, Vinko Globokar, Burkhard Stangl, Isabelle Duthoit, Hannes Löschel, Mirjam Jessa, Wolfgang Schlag, Gotthold Schwarz, Daniel Riegler, Vincent Pongracz, Michael Öttl, Ingrid Eder, Judith Ferstl, Manu Mayr….